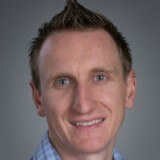 Daniel Whittle
Digital & eCommerce Manager
BOC
Almost 20 years B2B eCommerce & digital experience in a range of industries including Scientific, Industrial, Energy, Healthcare and Pharmaceutical. Responsible for commercial and technology-based outcomes with regards to eCommerce, EDI, eInvoicing, CRM, digital marketing and Salesforce.
Currently responsible for digital initiatives for BOC across Australia & New Zealand to enable eCommerce adoption for customers and suppliers in addition to being a co-chair of the PEPPOL Communities of Practice for Operational Leaders (CoPOL) to facilitate and share best practice sharing of PEPPOL operational adoption for Australian Businesses.
Prior eCommerce experience has extended beyond Australia & New Zealand into Latin America and Asia to facilitate and manage market and customer focused eCommerce enablement for B2B.
Passionate about understand the problem to find the right solution has lead to some innovative solutions to simplify and enable eCommerce adoption within the complex B2B landscape.
Daniel has a Masters in Information Technology, fittingly obtained entirely via online learning.