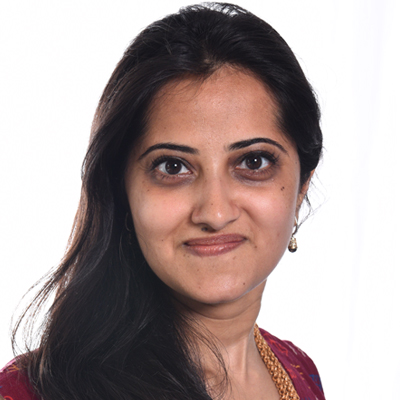 Bhavana Mittal
VP (Head) - Media & Digital
RP-Sanjiv Goenka Group
Bhavana Mittal is the Regional Head of Media, Digital and Communications for Reckitt Benckiser, South Asia. In the multifarious environment of FMCG, she is responsible strategic areas such as media planning and buying, analytics, digital capability building, performance management of the media agencies, etc. across the region.
She is a part of the advisory councils for various industry forums like SHEROES, ad:tech, DMAasia, MMS and iMedia. She has been a jury member for FOMA, digipub awards, digixx, PrimeTime, PSRI Engage and OAC awards.
In roles prior to RB, she was heading Media and CSR for GSK for the Indian Sub-Continent and the Media Audit division for Accenture.
Honoured with the 3rd Aadhi Aabadi Women Achievers Award 2011, Bhavana's success and contribution to the media industry has been recognised nationally. (Aadhi Aabadi Women Achievers Award a platform is to give recognition and honour to women who have achieved success in their respective fields against all odds and emerged as a role model and inspiration to others). She has also been recognized as one of the '50 Most Influential Digital Marketing Leaders' listing for 2017 chosen by the World Marketing Congress, Social Samosa's Top 50 Social Media Superwomen 2018 and a 'Global Young Leader' by the Global Youth Marketing Forum.
With a career span of more than 20 years, she has been associated with various reputed brands and campaigns. She started her professional journey with Saatchi and Saatchi launching Hyundai Santro and Accent in India, which went on win a bronze at the New York Advertising Effectiveness awards that year.
An avid reader, travel enthusiast, yoga trainer, leisure photographer, along with her over-encompassing knowledge of media, Bhavana has a multi-faceted persona.