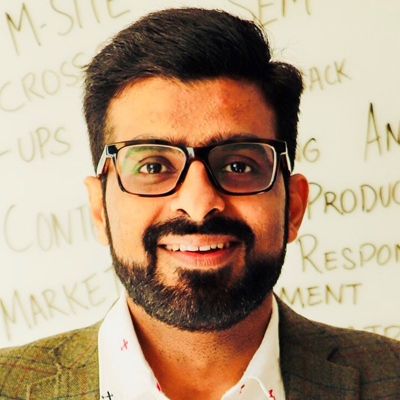 Nitin Sethi
Vice President Digital
Indigo
Nitin has 20 years of work experience in Digital Transformation, Product Design & User Experience. Currently, he is leading Digital Transformation for Indigo Airlines at Gurgaon, India. He specializes in leading multi-functional teams and establishing best user experience practices and processes in the organizations. He has built robust monetizable products for the biggest Internet companies in India. He has great experience in handling the large global platforms across the globe. He loves making seamless experience across devices and digital touch points across platforms with effective communication for the customers. He is an expert in crafting lovable experience for the consumers through simple and usable products.

Some of key areas I expert in:
• User Experience & Design Strategy
• Information Architecture & Interaction Design
• Online Consumer Experiences for web and mobile platforms
• New Media/ Mobile UX
• Build/ Lead teams in different verticals
• Managing ROI
• Competitive Analysis
• Creative Duties/ Leadership
• Project Conceptualization, Evaluation, Planning and Execution

Analyzing the online and offline consumer experiences, understanding the user-base and the businesses, segmenting the users by age factor, gender, demographics, stages of life and many such aspects are the key measurable to take design and UX decisions.

I can define myself as a Design Thinker with a diversified portfolio of portals which includes Ecommerce, Job/Career, Recruitment, Real Estate, Education, Matrimony, Shopping, Travel, Email, Telecom, Finance, Classifieds, Astrology, e-Learning, Multimedia, Web Design, Social Media etc.