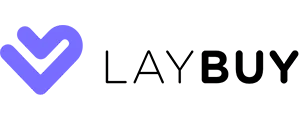 Gary Rohloff
Co-Founder & Managing Director
Laybuy
Gary co-founded Laybuy with his wife Robyn and their two sons in 2016.Founded on the simple idea of allowing customers to stagger their payments over six weeks interest-free, Laybuy aims to make life easier for both consumers and merchants by using technology to bring the traditional layby model into the 21st century.
As Managing Director, Gary has grown Laybuy into New Zealand's leading Buy Now, Pay Later (BNPL) provider, and has successfully launched Laybuy into Australia and the United Kingdom, where it is one of that country's top three providers.
Gary has held a number of CEO roles in the retail industry, including Number One Shoes, Warehouse Stationary and EziBuy. Prior to his retail experience, Gary worked in treasury roles and in banking.
Gary has a Master of Business Administration (MBA) from Massey University, which he graduated with distinction in 1994.