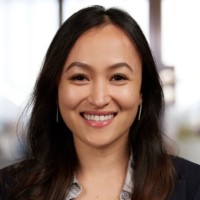 Nicola Ayan
Director of Technology and Growth APJ
Optimizely
As Optimizely's Director of Technology and Growth for Asia Pacific and Japan, Nicola helps people and businesses solve problems and generate value from digital.
Nicola started her career as a software developer and has since taken on solution consulting and architecture roles working closely with organisations spanning several industries, including Retail and Finance. Nicola has experience across the Asia Pacific region and the Middle East, working with different sized organisations from start-ups all the way to enterprise organisations.
In 2018, Nicola was awarded Optimizely's Most Valuable Professional. Her unique experience as a previous customer as well as an Optimizely Partner, having implemented Optimizely Digital Experience Platform, sets her apart and she is considered a trusted advisor to all the organisations she now works with.