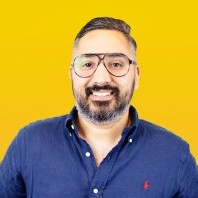 Mez Homayunfard
Co Founder, Head of Agency Partnerships & Enterprise
Online Marketing Gurus
From starting in the Retail and Software industry Mez Homayunfard has gone on to Co-Found The Online Marketing Gurus, an innovative and new age Search Agency with clients and staff between the US, Australia, Europe & UK. The Online Marketing Gurus have gone on to pioneer our own new-age form of SEO which we refer to as Organic Search Marketing, a symbiosis of Technical SEO, Online PR, Content Marketing and SEO Consulting. We have a team of over 20 Gurus worldwide and have created a unique service delivery model that makes the web simple and profitable for our clients.
We work directly to market helping leading Online Retailers and Professional Services firms drive their profits through SEO as well as working with leading Media Agencies, Marketing Agencies, and Web Development agencies to deliver solutions to their clients.
Mez Homayunfard is a regular industry speaker and writer and is looking to bring change to the SEO industry which has been plagued by fly-by-night operators, dodgy guarantees, and poor service delivery.
As a Founder of Online Marketing Gurus Mez spends most of his time in Business development, creating business alliances with similar-minded firms with whom we deliver our Organic Search Solutions and working with the team to create new and innovative SEO techniques that benefit our clients ROI.
Mez is an open networker and always loves to meet new people in the industry with a similar passion, integrity, and experience.