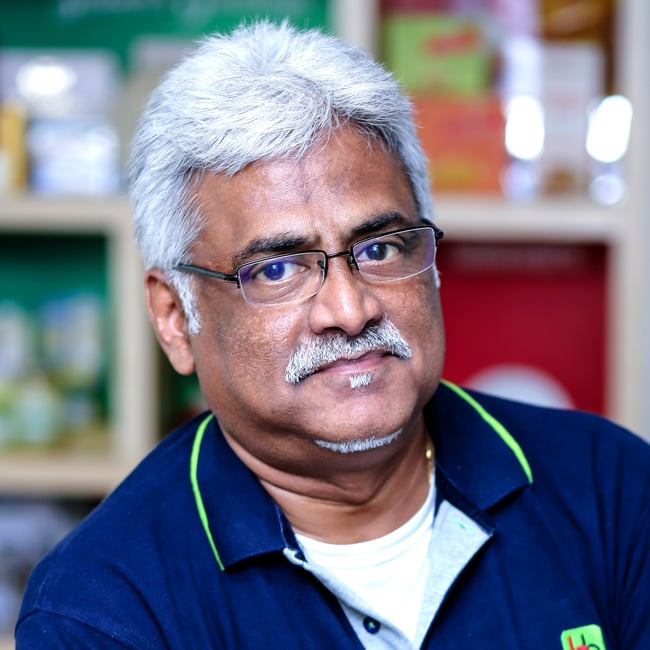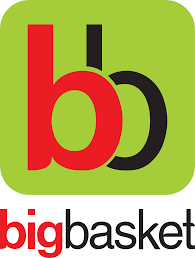 Hari Menon
Co-Founder & CEO
Big Basket
Hari Menon graduated from BITS Pilani in the year 1983. He started his career with
ORG Systems, subsequently moving on to work with many of the best and most respected names in
the country, including TVS Electronics, Wipro Infotech, Planetasia.com and Integrated Data Systems.
He was also the CEO of 'Indiaskills' – the Vocational Education joint venture between Manipal
Education Group and City & Guilds (UK). Hari's entrepreneurial journey began in 1999 when he cofounded
Fabmart, one of the pioneers in e-commerce in India and its physical extension – Fabmall, a
chain of grocery stores in South India, which was acquired by Aditya Birla Group in 2006 and renamed
'More'.
Hari Menon is the CEO of Bigbasket.com, a company he co-founded in December 2011 with a vision of
setting up India's finest online food and grocery company. Bigbasket, India's largest online
supermarket, delivers the entire range of groceries, fresh fruits and vegetables, fresh meat, dairy
products, processed foods, toiletries, personal care products, gourmet foods and a wide range of
household products in 40 cities in India. Their range has 45000 products and over 1000 brands. The key
to success of Bigbasket lies in their deep understanding of the grocery and perishables supply chain,
working closely with 30,000 farmers, constant innovation using technology and unmatchable
Customer Service. Bigbasket delivers more than 4,00,000 orders per day, has a team of 29,000 people
and a base of 15 million customers.
He has received widespread recognition for his extraordinary contribution as an entrepreneur. Hari
was awarded "The Distinguished Alumnus Award - 2017" by his Alma Mater – BITS Pilani, in the
category of "Entrepreneurship", in recognition of his outstanding contribution to society as an
Entrepreneur. Through his achievements, Hari has brought glory and laurels to his Alma Mater – BITS
Pilani.
Recently, Hari was appointed on the Governing Council of BITSoM, BITS School of Management, a new
age management school set up in Mumbai.
He and his company are recipients of prominent awards namely - Consumer Internet Company of the
Year by VC Circle Awards 2016; Ranked 4th by YourStory in the Top 100 Indian startups with gravity
defying momentum in 2015; Best Startup of the year in 2014 by Bangalore Management Association;
Best Online Grocer at the Coca Cola Golden Spoon Awards 2016; First runner up (Silver) at the Global
eCommerce Summit Awards held in Barcelona; Best Retail and eCommerce App of the Year at the AWS
Mobility Awards 2017; Rated the Top Brand in the Forrester's India Customer Experience Index 2016.
Very recently, Bigbasket was awarded Startup of the Year at the Business Standard Annual Awards
2019.
To his independent credit, Hari has been awarded for entrepreneurship by the Indira Group of
Institutions; AUDI-RITZ ICON AWARDS from RITZ lifestyle magazine in the category of
Entrepreneurship and "Champion of Tomorrow" by CEO INDIA Magazine. He is a regular speaker at
most major retail and e-commerce forums/events in India.
He is a fond lover of music and cricket. He plays the guitar and performed for his rock band, 'The Thunk',
at BITS Pilani. The band performed at cultural festivals and music clubs.