Day 1
27 September 2023
9:00AM - 4:00PM
1:30PM - 3:00PM
NETWORKING LUNCH
Come together for an informal lunch, an opportunity to connect with friends and peers from the industry before the event kicks off.
4:00PM - 4:15PM
BRANDS/ RETAILERS ONLY BUSINESS CONNECT CHECK-IN
Brands proceed to the main ballroom for the most popular, one-minute matchup session.
4:15PM - 4:30PM
NETWORKERS BUSINESS CONNECT CHECK-IN
Networkers proceed to the main ballroom for the most popular, one-minute matchup session.
4:30PM - 6:00PM
THE ONE-MINUTE MATCH UP
Moderated Networking Session
Engage in a dynamic meet-and-greet, designed in a 'speed-dating' format, to initiate meaningful business discussions right here at iMedia. This platform offers Brands and Service Providers alike the chance to pinpoint their most promising business prospects for the upcoming two days.

6:00PM - 6:15PM
6:15PM - 6:30PM
6:30PM - 7:10PM
UNLOCKING THE POWER OF TIER 2 & 3 INDIA
A major expansion by modern trade is happening in the Tier 2 and 3 cities as customers become affluent and are eager to spend. However, tapping into this audience isn't as straightforward and requires unique and custom approach. What unique strategies are Brands following to make inroads - including platforms, channels, and influencers?
7:15PM - 7:35PM
USE CASES FOR ARTIFICIAL INTELLIGENCE IN RETAIL

8:00PM - 10:30PM
NETWORKING DINNER & COCKTAILS
An evening of connection awaits at our Networking Soiree, where you can mingle and forge professional relationships over delectable gastronomic delights. Join us for a memorable night of networking and great food.
Day 3
29 September 2023
7:30AM - 9:00AM
NETWORKING BREAKFAST
Begin your day by fostering meaningful connections with both new acquaintances and industry partners over a delightful breakfast, setting the stage for collaborative endeavors and enriching discussions.
9:30AM - 9:45AM
9:45AM - 10:00AM
OMNICHANNEL STRATEGIES FOR RETAILERS

10:00AM - 10:15AM
EMPOWERING SMES THROUGH E-COMMERCE: CASE STUDIES AND IMPACT

10:25AM - 10:55AM
REVOLUTIONIZING CONVENIENCE: UNVEILING HOW 'SOCIAL MEDIA MADE ME BUY IT
The panel will unravel the powerful fusion of social media and shopping convenience. Explore how businesses strategically leverage social platforms to reshape consumer behavior, foster personalized engagement, and drive growth. Discover the latest trends, challenges, and innovations that define the modern shopping journey.
11:00AM - 11:30AM
NAVIGATING THE BLURRING LINES OF BRAND, PROMOTION, AND COMMERCE
In the perpetual debate between long- and short-term metrics, marketers strive to strike an equilibrium between acquisition and customer growth tactics. Discover how this balance is achieved and identify the optimal channels for implementing these strategies.
11:30AM - 12:00PM
IMMEDIATE IMPACT: LOW-COST CONVERSION OPTIMIZATION TACTICS FOR TODAY
Unlock substantial gains in your online performance through strategic conversion optimization. Join us for actionable insights on enhancing conversion rates, leveraging data-driven site search for targeted page optimization, and prioritizing cost-effective strategies for a significant impact on your bottom line. Don't miss out on turning clicks into conversions!
12:00PM - 12:30PM
12:30PM - 2:00PM
PLAY TO TRANSFORM WORKSHOP: HOW YOUR INNER CHILD CAN ACCELERATE TRANSFORMATION AND INNOVATION
Get ready to embark on an extraordinary journey at a first-of-its-kind "Play to Transform" book experience workshop! This is no ordinary workshop. It's a playground of endless possibilities for leadership transformation. Discover your superpowers with LEGO bricks and indulge your six senses with chocolate-driven creativity. So, are you ready to unleash your inner child to thrive in uncertainty and become a future-ready leader?
Link to buy the book - https://amzn.eu/d/bBQhpbK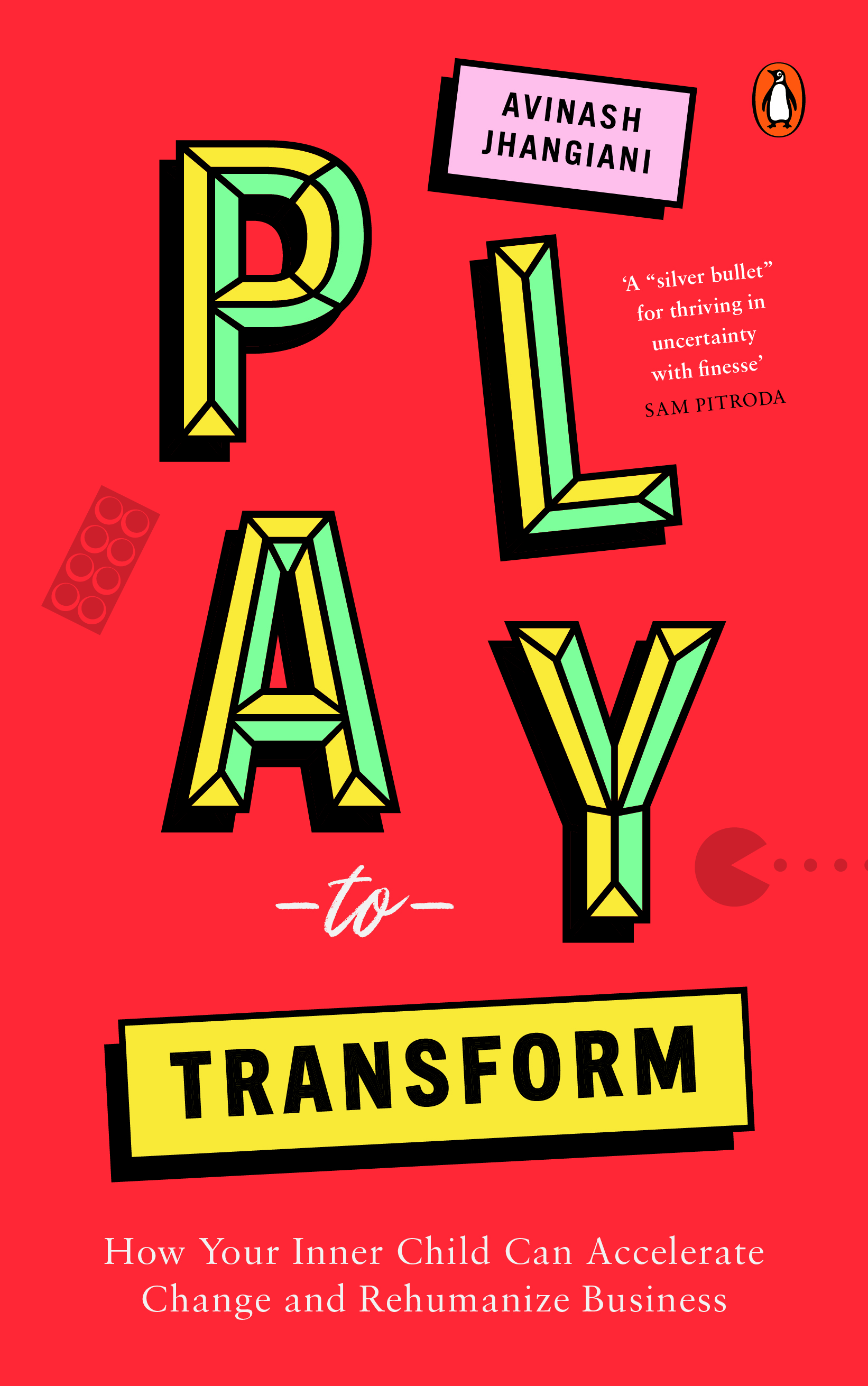 2:00PM - 3:00PM
NETWORKING LUNCH
Reconnect and forge new connections during our Networking Lunch with friends. Enjoy a delectable meal while engaging in meaningful conversations, fostering relationships that extend beyond business.
3:00PM - 4:00PM
4:30PM - 7:00PM
#UDAAN WITH IMEDIA - Kite Flying
Join us for a thrilling kite-flying activity that embodies the spirit of collaboration, creativity, and reaching new heights. Soar above the ordinary and let your ideas take flight at iMedia Online Retail Summit 2023.
Day 2
28 September 2023
7:30AM - 9:00AM
9:30AM - 9:45AM
9:45AM - 10:00AM
10:00AM - 10:20AM
10:20AM - 10:40AM
10:45AM - 11:15AM
11:15AM - 11:25AM
11:35AM - 11:50AM
11:50AM - 12:30PM
12:30PM - 1:30PM
1:30PM - 2:30PM
2:30PM - 3:00PM
3:00PM - 3:15PM
3:15PM - 3:30PM
3:30PM - 4:00PM
4:15PM - 4:30PM
4:45PM - 5:10PM
5:15PM - 7:00PM
7:30PM - 10:00PM