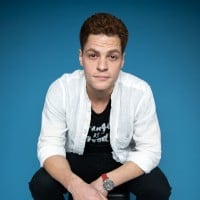 Qassem Naim
Chief Transformation Officer
FCB New Zealand
Qassem (aka Q) is a self-proclaimed data-enthusiast and true hybrid of advertising and science, having begun his career in medical laboratories researching targeted cancer treatments before venturing into targeting consumers.
Q maintains strong relationships with major technology providers and clients alike, developed from leading RFPs selecting the right technology and tools all the way through to designing strategies for successfully implementing and operationalising them within the business in order to drive measurable ROI.
Regarded by many as the go to when it comes to data, analytics, and martech strategies, he worked across leading brands in Seattle prior to making his way to New Zealand to join FCB in 2016. Since moving to NZ he has focused on helping clients drive measurable business results and customer value from their martech, data science, and analytics investments.