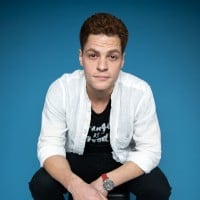 Qassem Naim
Founder
Circle
Qassem (aka Q) is a data enthusiast with a unique background in both advertising and science, having begun his career in medical laboratories researching targeted cancer treatments before venturing into targeting consumers.
With unique, diverse skills and experience, Q has successfully transformed businesses across industries. He has strong relationships with major technology providers and clients, guiding them in selecting and implementing the right technology and tools to drive measurable ROI.
Known as a go-to expert in data, analytics, and technology strategies, Q has worked with leading brands in Seattle. In 2016, he joined FCB in New Zealand and later founded Circle, APAC's latest customer technology and AI consultancy focused on making technology easy.
Join Q and Circle to simplify complex technologies, empower your business, and achieve success in today's evolving landscape.