Day 1
8 August 2022
9:00AM - 12:00PM
Delegate Registration
Delegates arrive at the hotel to register and check in ahead of the afternoon formalities.
12:15PM - 2:00PM
Retailers only Lunch | Taking flight through Innovation.
Online Retail Summit kicks off with Brian Vella, Managing Partner of AKQA, and the Founder and CEO of FlightBoard, David Trewern, discussing what it takes to create create an innovative company. AKQA has partnered with some of Australia's largest companies to bring innovative experiences to life for brands such as Bunnings, Nissan, BMW, Mecca, NAB, Optus, HESTA, Bridgestone Tyres and Blackmores. Join us for what promises to be a very interesting session.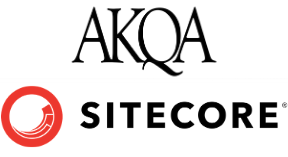 12:30PM - 2:00PM
2:00PM - 2:10PM
Retailers Business Connect Check-in
Retailers make their way to the Ballroom to check-in and find their tables for Business Connect.
2:10PM - 2:20PM
Networkers Business Connect Check-in
Networkers make their way to the Ballroom to check-in and find their tables for their first Business Connect meeting.
2:20PM - 2:45PM
Welcome & Opening Remarks

2:45PM - 3:20PM
Keynote | Case Study: Optus Smart Spaces
Leveraging a marketplace model to drive innovation and how to behave like a start up from within a corporate giant.

3:20PM - 5:30PM
5:30PM - 7:00PM
Free Time
Delegates can use this time to refresh, check-in with work and explore the surroundings.
7:00PM - 10:00PM
Opening Independent Keynote | Amna Karra-Hassan
Imagine starting an AFL team with no funding, no coach and no experience. It takes a strong woman who's not afraid to break all the rules to tackle a task this insurmountable. It takes Amna Karra-Hassan.
The Founder and President of the Auburn Giants Australian Football Club, Amna has pioneered programs for women of minority communities in Western Sydney. As a woman and a Muslim, her road to greatness wasn't an easy one. But Amna derives her strength from adversity and uses her influence to change the conversation on intersectionality, inclusion and gender parity.
An active leader in the community, she's also worked for the Australian Federal Police and previously served on numerous government boards. Amna's presentation style is candid and cheeky - a true inspiration with a wicked sense of humour. She pulls no punches and says it like it is and will engage you at every level, opening your eyes to what can be done when everyone says that it can.
Welcome Dinner | Brought to you by Marketplacer
The official Welcome Dinner & networking reception held on the first night is the perfect avenue to build relationships with key conference delegates, speakers, and sponsors in a more relaxed atmosphere.

Day 2
9 August 2022
6:30AM - 8:25AM
8:25AM - 8:30AM
8:30AM - 9:05AM
9:05AM - 9:40AM
9:40AM - 9:50AM
9:50AM - 10:20AM
10:20AM - 10:45AM
10:50AM - 11:15AM
11:20AM - 11:45AM
11:50AM - 12:15PM
12:20PM - 12:55PM
1:00PM - 5:00PM
7:00PM - 10:00PM
Day 3
10 August 2022
6:30AM - 8:50AM
8:50AM - 9:00AM
MC Opening Remarks

9:00AM - 9:35AM
Independent Keynote | Freedom to succeed
Day three starts with a cracker as eCommerce expert Paula Mitchel, Digital General Manger at Freedom Furniture shares her candid take on successes, failures and what she has learnt along the way.
Paula champions the role that digital plays in the overall customer journey and is responsible for delivering exceptional omni-channel experiences from customer acquisition all the way through to the fulfilment. She is passionate about building and developing high performing teams and being able to share her experience and learnings with them. Her belief that good business is all about people, relationships, and collaboration along with hard work means that this is a fire side chat not to be missed.
9:35AM - 10:10AM
Keynote | The pointy end of payments: four tactics to boost revenue
Even with the rapid success and widespread growth of eCommerce there are still many Payment challenges that are a handbrake to revenue growth.
Join Callum Juniper, Business Development Director for WorldPay and a payments veteran, with over 20 years of experience navigating the world of payments, as he shares four practical payment tactics that will boost your conversion, grow your market, and help you stay ahead of your competition.

10:10AM - 10:45AM
10:45AM - 11:10AM
11:10AM - 11:35AM
Breakout
Breakout Session | Accelerating A Replatforming Project : RFP to Go-live Guide
Fireside chat with Stuart Freer, Ex Strandbags Chief Digital & Technology Officer, on Strandbag's migration to Shopify Plus. Gain insight into the challenges, pitfalls and big decisions along the (accelerated) journey of an eCommerce replatform project during COVID lockdown.

Breakout Session | The SEO & Content Game-Changers to Grow Your Rankings
Wondering how to set up your business for success in the coming year? It all starts with leveraging the overlooked, seriously-profitable strategies in SEO. Based on insights from 1000+ winning campaigns, this session will cover the implementation of impactful SEO tactics that help further brand awareness, consumer engagement and outshine the competition.
After this session, you'll be able to:
Adapt your search strategy for industry changes in 2022 and beyond
Pinpoint the most profitable SEO strategies (and how to create high ROI campaigns yourself)
Find the "quick wins" of proven SEO tactics to apply first and outshine the competition

Breakout Session | Be Fraud ready for the Holiday Season
With card-not-present fraud on the rise, and spiking during the holiday season, it can have a devastating impact on revenue, inventory availability, brand image, and customer experience. Because there's no greater gift to a fraudster than a merchant trying to get through the larger order volumes.
Join Ekata for a discussion into how your business can come out on top this holiday season. Learn the key fraud challenges that occur during peak sales season, how to strategically mitigate fraud while providing a seamless customer experience, and why data enrichment is so important

11:40AM - 12:15PM
Keynote | Customer success story, Maximising brand revenue via cross-channel marketing

12:15PM - 12:50PM
Closing Independent Keynote | ADAPT
Starting in the late 90's and continuing for over a decade, TV - Music - Movies - Newspapers - Magazines - Books and other Media Industry players endured a level of disruption and change that had not been seen since the industrial revolution a few centuries earlier. It's very likely that your industry and business is muscling through similar challenges right now Gus will deliver a presentation focused on the adaptability required to chase an ever changing customer. These are lessons learnt over decades of market disruption and business transformation in a variety of industries. His lessons are full of common sense and easy to implement immediately. His presentation is relevant to all size businesses from all industries, private and public as it focuses on simple yet powerful concepts of change, adaptability, transformation, technology and innovation and how we can easily forget the customer and focus our efforts on the business instead.
Let Gus take you behind the scenes to understand what companies did right and wrong during these decades of unparalleled change. The lessons he shares can be applied to all modern business and individuals facing market shifts and the relentless pace of technology. He is candid and full of energy. He will make you laugh hard and equally think deeply about the puzzles of running a business. His common sense will disarm you and his practical approach will leave you with a smile. The perfect end for iMedia Online Retail Summit.

12:50PM - 12:55PM
12:55PM - 2:00PM
Close the loop lunch
The final lunch is designed to satiate any final questions and close the loop on the summit.