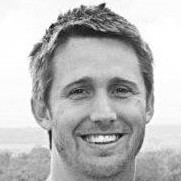 Daniel Small
Head of Marketing, Digital & eCommerce
Culture Kings
Starting his career in a suit and tie in roles across the Accounting, Finance and Banking sectors - Daniel was able to pivot into eCommerce back in the early 2010's just as SurfStitch was rising to dominance in the Action Sports Retail Space.
Here he was able to combine his passion for Sales, Data driven decision making and Surfing, making a number of connections that ultimately lead him to a APAC leadership role with the then Billabong Group prior to their acquisition by Boardriders Group.
Post the Boardriders Acquisition, with the excitement of multiple ASX listings and delistings, Acquisitions and Mergers behind him, he shifted focus away from Surf and Action retail and found himself leading the eCommerce team of the largest Streetwear retailer in APAC - Culture Kings.
The role has grown to allow him to lead all things Marketing, Customer Experience and UI/UX and with an aggressive USA expansion on track to open their first physical retail store in Las Vegas this year - he finds himself in what he believes to be the most exciting role in the industry.