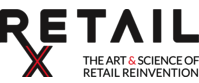 Juanita Neville-Te Rito
Founder
Retail X
Fully fledge Kiwi, Aussie by birth, Juanita is a retail and marketing professional with 25+ years' experience and core skills in retail marketing.
As Managing Director and Founder of RetailX, Juanita and her team help retailers reinvent their offer for today's hyper-competitive marketplace. How? By working alongside retailers both large to small to innovate and create world-leading, profitable retail concepts.
An experienced strategic leader, a member of a senior executive team, and as CEO, Juanita has operated with positive impacts in businesses employing up to 10,000+ people and with revenues of $4+ billion. From international corporates to launching start-ups, Juanita has a proven track record of making the difficult possible and the undifferentiated differentiated.
She creates compelling, competitive ideas and strategies and can then transform these into realities that connect with customers through business capability.
Juanita has worked both sides of the Tasman at a senior executive level for Countdown, The Warehouse Group, Noel Leeming, and Woolworths and she started her marketing career working within the QSR sector with Eagle Boys, Collins Foods International, and Yum Brands (Pizza Hut and KFC).
A regular contributor to several industry publications, Juanita is sought as a keynote speaker, awards judge and speaks regularly to media as a retail industry expert.