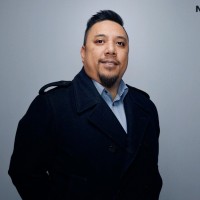 Brandon Soo
eCommerce Manager
Total Tools
Brandon has been in the world of digital since 2004 working agency side with clients such as Seiko, Ingham's, Pack & Send and DeakinDigital. His journey into eCommerce started as Digital Manager in 2009 for one of Australia's leading technology retailers at the time, City Software, breaking records each year throughout his tenure.
Since then he has gone on to work with other eCommerce clients including Diadora, Sportsco, CEVA Logistics and BIC Graphic. Currently he is the Head of eCommerce for Total Tools continuing the rapid growth of their online business, driving all major website projects and eCommerce strategy.
Brandon was also one of the original members of the Australian Retailers Association Digital Advisory Committee, working with other retailers and eCommerce leaders on thought leadership on digital and eCommerce until the end of 2021. He also regularly speaks at different conferences throughout the year on eCommerce and Digital.