Day 2
23 September 2021
7:30AM - 9:00AM
Breakfast &

Carry over your previous day's conversations or meet new people over some nutritious breakfast that will set you up for the day. Use the iMedia app to prefix your meetings and make the most of your time.
9:30AM - 10:10AM
Keynote Panel: Marketers as Drivers of Growth: How can CMOs increase their effectiveness within the organisation to power growth and increase revenue?
The last 18 months has been a time, where businesses have relied heavily on their marketing teams to bring growth and sustenance. Marketers in turn have risen to the challenge by enabling omnichannel business models, building multichannel marketing driven by new consumer behaviors, creating speedy insights by data and intelligence analysis to build better growth models, and maximizing ROI through precision marketing and measurement. How have marketers been able to manage all this and more? Let's hear from marketers who have accomplished all this and much more.
10:10AM - 10:30AM
10:30AM - 10:50AM
Digital Medium Improvised
How Whistle can, help execute better-messaging campaigns with optimal targeting, less cost, and reduce spamming.
Sponsored By:
10:50AM - 11:15AM
Tea and Networking Break - Recharge yourself
11:30AM - 11:40AM
Customer Experience Best Practices: How Dyson grew Commerce through Meaningful Content
Driving sales through content has always been interesting and challenging. Let's hear how Dyson did it through innovative content, 1:1 marketing and their eCommerce channels
12:00PM - 12:20PM
Is your brand ready for the organic-first age?
Today, more that 50% of online revenue is driven by search engines. But for most brands, SEO/organic traffic is rarely front and center. In today's organic-first age, however, it needs to be. To drive down CAC, accelerate conversions, and drive revenue in the coming years, CMOs need to shift from being organic-shy marketers to become organic-first CMOs.
Sponsored By: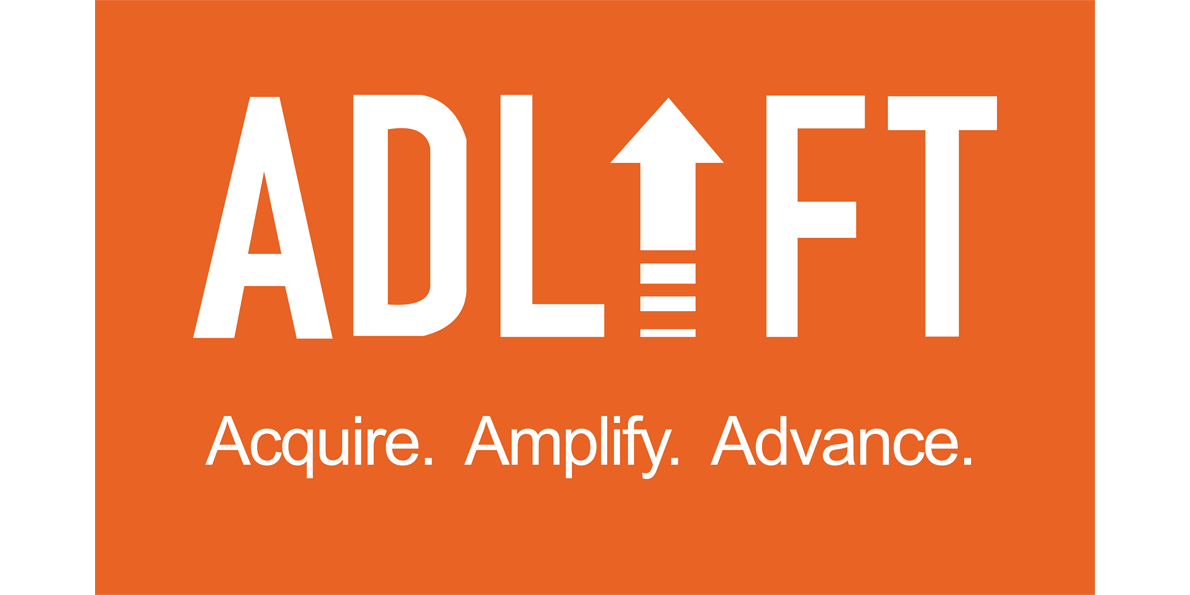 12:20PM - 12:40PM
Marketing on Mobile across the brand funnel
This session will shed light on the role of mobile marketing across the brand funnel - from innovative branding experiences that establish lasting impressions to proven performance marketing strategies across multiple mobile touchpoints that guarantee incremental Return On Ad Spends (ROAS). We'll also share our top client success stories and how we helped them reach their marketing goals.
Sponsored By: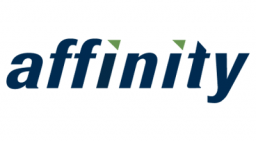 1:00PM - 1:45PM
Food for Thought - Networking Lunch
A time for delegates to know each other better, chat and lunch together before we head to the evening activities and party.
2:00PM - 2:15PM
Marketers as Change Leaders: Integrated Platform from Adani to enable Audience of One
One-View of the consumer has always been the holy grail of marketing. Let's hear how the Adani group is working around this challenge
2:15PM - 2:30PM
Driving Growth through Seamless Customer Experience
Rallying teams, Skills and Processes across IT, Data, Digital, Marketing, and Services to build best-in-class consumer experiences
2:30PM - 2:40PM
Making Creative Asset Management a Competitive Advantage
Seamless campaign activation and management of creative assets is more important than ever as ad spend increases and the world recovers from 2020. Learn about essential best practices for marketers, their agencies and regional partners worldwide, that give brands a competitive advantage in today's complex media landscape.
Sponsored By:
2:40PM - 2:50PM
Plugging Leakages Across the Digital Ecosystem
Sponsored By:

2:50PM - 3:00PM
AIvolution of marketing & its astounding effects on user experience
Chalking the revolutionary transformation of AI and how Pyxis One is helping marketers to function seamlessly & deliver exceptional user experiences at scale.
Sponsored By:

3:00PM - 3:10PM
Quick Fire Session 5
Sponsored By: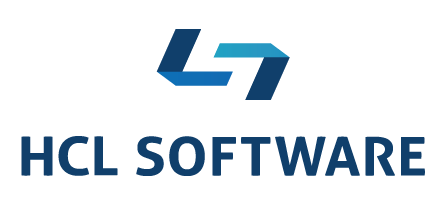 3:20PM - 3:50PM
Keynote - Marketing's real role in impacting the Business P&L

4:30PM - 7:30PM
Recreational Activities
Cricket

Powered by

Coffee Brewing & Tasting
8:30PM - 10:30PM
Sundowner Party: Gala Cocktails, Networking & Dinner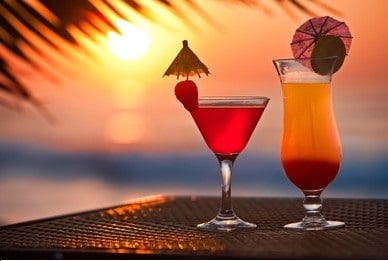 Spirited by

Day 3
24 September 2021
7:00AM - 9:00AM
Breakfast &

Hailed as one of the most rewarding parts of the summit, business one on one involves exclusive meetings designed to float topline objectives and explore synergies.
9:30AM - 10:30AM
Breakout
#SkillSharing Workshops
A unique opportunity to discover skills and interests beyond business to grow in our careers and as human beings. Each of the themes below will have a Super Enthusiast and a group of Enthusiasts, to discuss what matters to them most in an informal environment.
#Skill Sharing Session: Personal Branding Workshop with Aashish Chopra
While we are all adept at building our Brands, Self - Branding is what we will focus on in this interactive session
#Skill Sharing session - Building Personal Wealth - DIY Investment Portfolio
Are you an investment newbie, or a sharemarket pro? It never hurts to get a few new tips. Let's hear from Angel Broking on how to do this right.
10:45AM - 11:15AM
Marketers as Change Leaders
The Data Shift
Solving for a cookie-less world As marketers ready themselves for a cookie-less world, we discuss the efficacy of alternates like First Party Data and Contextual targeting that they can explore, the strategies that have worked for them, balancing the consumer sentiment with laws and regulations, and above all the silver lining on how these measures have helped them detect and diminish ad fraud in their campaigns.
11:15AM - 11:20AM
11:20AM - 11:30AM
Marketers as Change Leaders: Marketing in the Crypto World - Mind the Gap
11:40AM - 11:50AM
Customer Experience Best Practices: A Link to the Past
Nostalgia Marketing & Why it Works - A deep dive into the story of Saregama Caravan
11:50AM - 12:00PM
Customer Experience Best Practices: Marketing Hacks for New India
12:00PM - 12:30PM
From Blueprints to Proven Strategies: The D2C Shift and eCommerce models driving business
We plan to discuss how brands who have quickly pivoted or accelerated their D2C and eCommerce efforts during the pandemic and lockdowns have won consumer confidence and business. What were some of the challenges they faced, the opportunities they utilized and the overall business outlook moving forward.
12:40PM - 1:00PM
Looking Beyond the Horizon
In an era of perpetual beta, how should marketers ready themselves for the years to come.
(Looking beyond recovery, recognizing the shift in consumers, business ops, technologies, ecosystems, workforce, preparing to thrive admist these shifts and positioning your organization to thrive in this new normal)
1:15PM - 2:00PM
2:30PM - 3:30PM

Hailed as one of the most rewarding parts of the summit, business one on one involves exclusive meetings designed to float topline objectives and explore synergies.
4:30PM - 5:30PM
Tea/Coffee Break
Gear up for the evening party!
6:00PM - 11:00PM
Friday Social - The wrap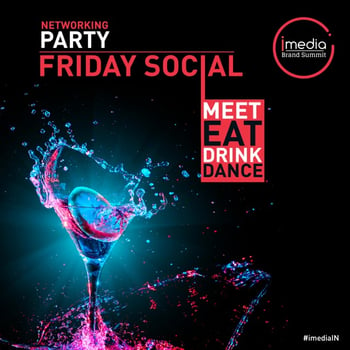 By

Day 1
22 September 2021
2:00PM - 3:30PM
4:30PM - 6:30PM
ICE-BREAKER - One-Minute Match Up
Moderated Networking Session
A meet and greet, 'speed-dating' style, where the business conversation starts at iMedia. Both Brands and Service Providers can use this time to identify their best business opportunities to pursue over the next two days.
6:30PM - 7:00PM
7:00PM - 7:30PM
Keynote Panel : Authentic Action - How Marketing with Purpose Drives Business
Doing good is good business and social purpose drives sales, and authenticity is the number one attribute that leads to building Brand Trust. In a world that is scattered and shattered in more ways than one, how are brands taking up the mantle of social good to create Win-Win strategies, while marketing with Purpose.
8:30PM - 10:30PM
Cocktails & Conversations - A Garden Rendezvous
If the One Minute Matchup didn't do it, the Shindig surely will. Catch up with your peers and business associates on this Day 1 rendevous over interesting coctails followed by dinner.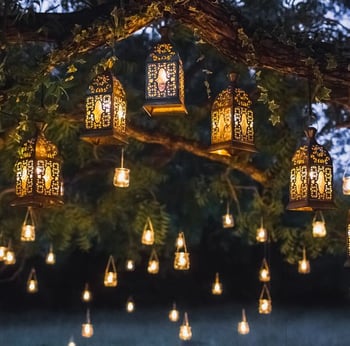 By